News & Stories
NDF welcomes new staff members
24.08.2023
In August, NDF welcomed 3 new staff members to strengthen the organization and its capacity to combat climate change.
Michelle Voon
Michelle joins NDF as a Program Manager. Michelle comes with 10 years of experience from management consulting and development finance. She holds a Master in Economics with a focus on development economics and econometrics. After graduation, Michelle joined Business Sweden's 2-year global trainee program with postings in three different markets. She thereafter joined as Impact manager and Investment Analyst at Swedfund and has held different positions at Sida. Her experience from Sida covers working with innovative financing instruments, and more recently, as senior advisor renewable energy where she had responsibility for the full projects process of origination and management.

Ole Stubdrup
Ole joins NDF as a Program Manager. He comes with over 25 years of experience from development and financing in the private and public sectors, focusing on the nexus of water and climate change adaptation. He has been involved in the identification, development and management of projects and programmes primarily in Africa and Latin America. With a background in environmental geology, development and a master in local development, he started his career as consultant and contractor in Denmark, including periods as residential advisor in Bolivia and Mozambique. Later he joined the Danish Ministry of Environment with a focus on water and climate change adaptation in an international context, and then moved on to the Ministry of Foreign Affairs of Denmark, including a posting to the Danish Embassy in Ghana. Most recently, before joining NDF, he worked in the African Development Bank with a focus on the development and operationalisation of the Urban and Municipal Development Fund which NDF also has an active role in as a financier.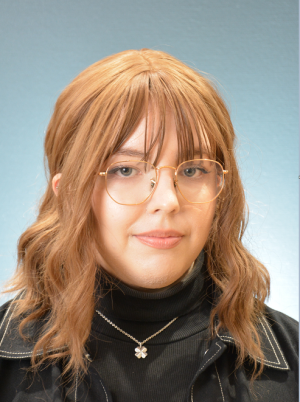 Veronika Konnos
Veronika joins as an Office Assistant to the Legal & Administration department of NDF. Veronika is a Finnish national, who has a Bachelor of Social Sciences degree from the University of Helsinki and who currently studies Information and Service Management (business analytics) at Aalto University.
We warmly welcome all new staff members to the team!